We all want laughter in our lives. They say it's tough to make someone laugh but cry. This is the harsh truth of life. Whenever we feel sad or stressed, we want someone who can make us laugh or smile. At that moment, we choose to stand up, or a comedy film. But, a lot of times we do not pay attention to the real person who makes us laugh with his skills. Hence, in this blog, we will talk about such actors. They give their time and energy to make us laugh and stress-free.
Comedy is a genre that aspires to create content that could be humorous and make people laugh. And comedy films emphasize the same. But a comedy film is not complete until a comic character arrives.
Most of us know several Bollywood comedians. But today, we will talk about the Tollywood comedy actors.
Here are a few of the Telugu comedy actors name:
Brahmanandam
MS Narayana
Sunil Varma
Venu Madhav
Ali
Saptagiri
Vennela Kishore
Raghu Babu
Priyadarshi Pulikonda
Rahul Ramakrishna
We have other Telugu comedian actors too. But today, we will get to know more about these Tollywood comedians one by one.
Brahmanandam:
If we talk about the Telugu comedians and we do not talk about Brahmanandam, it implies that we do not watch comedy films. He is one of the finest Tollywood comedy actors. Many comedians will come into the film industry in the upcoming years, but they can never replace Brahmanandam. He is a legend. He will always get love and respect from the Telugu audience.
Before becoming an actor, Brahmanandam was a lecturer in the Telugu language. He kick-started his career with a Teleshow. He got the biggest role of his life in Jandhyala's Aha Naa-Pallenta in 1987. This film was the turning point in Brahmanandam's acting career. After that, he never looked back and bagged the roles in various films. To date, he has done more than 1000 films, which is a great number for any actor. He is an inspiration for all the Tollywood comedians.
For his acting skills, he has been awarded various awards. The Government of India has felicitated him with the fourth-highest award in the nation, Padma Shri. Brahmanandam also holds the Guinness World Record in his name as he has played the most screen credits for a living actor. Not only the Telugu audience but, the whole nation loves and respects him.
MS Narayana:
MS Narayana was one of the finest Telugu comedy actors. He died in the year 2015. But, he left a lot of films for us to watch and laugh at. To the shock of the audience, he started his acting career at the age of 46 years.
He was so efficient that in 17 years, he had completed 700 films. However, he did more than 750 films before he died. Before becoming an actor, Narayana made his place in the industry as a writer. Later, he also directed two Telugu films. MS Narayana had been felicitated with the awards like Best Male Comedian, Best Supporting Actor, Nandi Award, etc.
Sunil Varma:
Sunil Varma is one of the finest Telugu comedy actors who has given us several films to watch and laugh aloud. His debut film was Nuvve Kavali. Sunil has done about 177 films in his acting career. His latest movie came in 2021, Pushpa: The Fire. His two upcoming films in the row are F3, and Pushpa: The Rule.
In his last movie, Pushpa: The Fire, he portrayed a serious character. It was unusual to watch him in such a role.
He has bagged various awards based on his acting skills. Some of the awards are SIIMA Awards, Best Comedian, Best Supporting Actor, Special Jury Award, and many more.
Venu Madhav:
Venu Madhav was one of the most loved Tollywood comedy actors. He was also a Television presenter and mimicry artist. He died in the year 2019. But he has left behind several 500 films for us. His list of the awards includes Nandi Awards for Best Male Comedian. Venu also took home the CineMAA Awards. He also worked with the largest producer of South movies, S.S. Rajamouli. In the earlier phase of his struggles, he used to work as an impressionist. The film Master was the turning point in Madhav's acting career. That movie gave him recognition as a comedy actor in Tollywood.
Ali:
Ali made his debut in the film industry with the film Nindu Noorellu in 1979. He also acted in several movies as a child artist. But later on, when he did not get the role of child, he restarted as a South comedy actor. Ali is also a TV presenter. Ali has made us laugh in more than 1000 films. He has developed his style which is called Chaata. Ali has been appreciated for his work with various awards. The names of the awards included in the list are Nandi Awards, Special Jury Awards, and South Filmfare Awards for Best Comedian.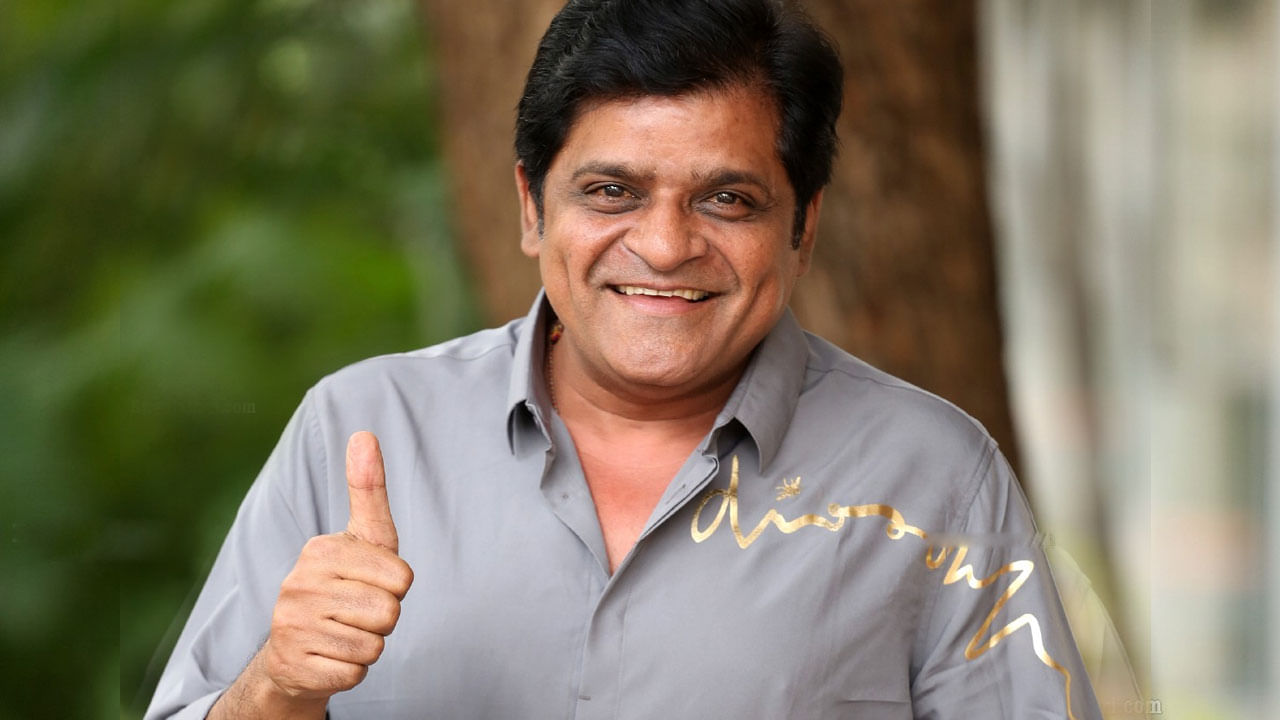 Saptagiri:
Saptagiri's real name is Venkata Prabhu Prasad. He started his career as an assistant director with Bhaskar in the film Bimmarillu. Later, he got a chance to play the role of a comedian and he grabbed the opportunity. That role established him as a Telugu comedy actors. He also earned the name Mini Brahmanandam, which is a proud moment for any comedian in the Tollywood industry.
Saptagiri's debut film as a lead actor was Saptagiri Express (2016).
Vennela Kishore:
Bokkala Kishore Kumar or Vennela Kishore is an actor and a director of Telugu films. He is famous for his comic roles as Telugu comedy actors. Vennela's first film was Vennela in 2005. Hence, his professional name came from this movie. In his earlier days, Vennela used to work as a Software Engineer and holds a Master's degree from Ferris State University, Michigan.
There, he got a golden opportunity to work in Vennela and his life took a sharp turn, from being an engineer to becoming a famous actor, director, and comedian. He has won the Nandi Award and SIIMA Awards, and IIFA Utsavam Award.
Raghu Babu:
Yerra Raghu or Raghu Babu is a Tollywood comedian. He is a well-known south actor for his timing, expressions, and comedy. Raghu Babu's father, Giri Babu, was also a famous comedian.
Raghu has worked in over 250 films in the Telugu language. He is nominated for the Nandi Awards. He has also played some roles in a few television serials in the Telugu language.
Priyadarshi Pulikonda:
Priyadarshi Pulikonda is a well-known comic Tollywood comedy actors. The turning point in his acting career was the film, Pelli Choopulu (2016). After that, Priyadarshi has played lead roles in various other films like Mallesham, Mithai, and Mail. He has completed his Master's degree in Mass Communication stream. His debut film was Terror, which came in the year 2016.
He has also done a web series, Tailor. He has won various awards for his comic roles as Telugu comedy actors. Some of the awards are IIFA Utsavam, Best Comedian Award, Zee Cine Awards Telugu, etc.
Rahul Ramakrishna:
Rahul Ramakrishna is one of the multi-talented Tollywood comedy actors. Along with being an actor, he is a writer and a journalist. Rahul hails from a well-educated family. Rahul had worked as a journalist in magazines before becoming an actor. He also used to work as a translator for the journalists visiting Hyderabad. For Hindustan Times, Rahul worked as a movie review writer. So, he did a variety of jobs. Rahul Ramakrishna has done various jobs as a Television Presentor, a songwriter, and a screenwriter. However, he made his debut in the Tollywood industry with the movie Sainma.
But he gain popularity after his role in the film Arjuna, which proved to be a blockbuster in the year 2017. He has worked in over 25 films. Rahul has taken home the SIIMA Awards for Best Comedy in 2018 and 2020.
So, this was all about Tollywood comedy actors.
Image Credit: IMDb
Keep reading the blogs. And here is a comic video for you to enjoy:
Read More Blogs on 99Chill: