Since November 16, 2015, Seethayanam, a dubbed version of the epic television series, has been shown on Star Plus TV now Seethayanam hotstar is the current OTT platform for this show. Triangle Films has produced this series, which is directed by Nikhil Sinha. The narrative of Rama, the ruler of Ayodhya, is told in the Ramayana, a Valmiki epic.
The ancient tale of Raman-Ramayana recounted through the perspective of the beautiful, and courageous Sita and her tremendous love for Raman is known as Thulasidas' rendition of Ramayan is known as Seethayanam serial. This renowned Hindi series will be shown in 92 episodes on Asianet. On Malayalam Channel Asianet, the new epic series Seethayanam will premiere.
The Ramayanam played in the Seethayanam Malayalam serial was recounted through the perspective of the virtuous, beautiful, and brave Sita and her undying love for Ram in Seethayanam. Goddess Sita and Lord Rama are played by Madirakshi Mundle and Ashish Sharma, respectively. Raavanan will be played by Karthik Jayaram as part of the Seethayanam cast.
The Seethayanam was dubbed from Hindi to a variety of Indian and foreign languages, similar to Seethayanam Malayalam serial. Seedhayin Raman, Sita, Janaki Ramudu, and Seetheya Rama are the Tamil, Bengali, Telugu, and Kannada dubbed versions of this programme, respectively.
The actor who plays Raman in this epic series of Seethayanam is Ashish Sharma. Seetha, the key character in this new series, is played by Madirakshi Mundle. Ashish Sharma appeared on Colors TV in a dancing reality show. He began his career as a television actor on Imagine TV's Gunahon Ka Devta.
He is best known for his portrayal of Chandragupta Maurya in the Imagin TV historical drama series Chandragupta Maurya. Madirakshi Mundle made her television debut in the show. The actress is from Bhopal, Madhya Pradesh. She began her acting career in a Telugu film.
Seethayanam cast details:
Madirakshi Mundle as Sita: Goddess of Beauty; Goddess Lakshmi's incarnation; Janak and Sunaina's adopted and eldest daughter; Bhumi Devi's genuine daughter; Urmila's elder sister; Mandavi and Shrutakirti's elder cousin; Vedavati's reincarnation; Ram's wife; Luv and Kush's mother in the Seethayanam serial.
Ananya Agarwal plays the young Sita.
Ashish Sharma as Ram: Lord Vishnu's 7th incarnation; Dasharatha and Kaushlya's son; Shanta's younger brother; Sita's husband; Luv and Kush's father; Kaikeyi and Sumitra's stepson; Lakshman, Bharat, and Shatrughan's elder brother as part of the Seethayanam cast.
Rama Vedant Sawant as a teenager, played by Yash Mistry Rama
Karthik Jayaram as Ravana: Vishrava and Kaikesi's son in Seethayanam then Kumbhakaran and Vibhishan, and Surpanakha's brother; Jay's reincarnation.
Uzair Basar plays Lava, Ram and Sita's oldest son.
Harsha Sharma plays Kusha, Ram and Sita's youngest son.
Sheshnag's incarnation; Dasharatha and Sumitra's first son; Urmila's spouse; Shatrughna's twin brother; Angada and Chandraketu's father; Indrajit's killer; Ram and Bharat's younger brother
Samarth Mishra as an adolescent Lakshmana in the Seethayanam serial.
Urmila, played by Yukti Kapoor, is Janak and Sunaina's youngest daughter, Nagalakshmi's incarnation, Sita's younger sister, Mandavi's younger and Shrutakirti's elder cousin, Lakshmana's wife, and Angada and Chandraketu's mother.
Danish Hanuman, played by Akhtar Saifi, is Lord Shiva's 11th incarnation, Ram's follower, Vayu dev's son, and Kesari and Anjana's son are all part of the Seethayanam cast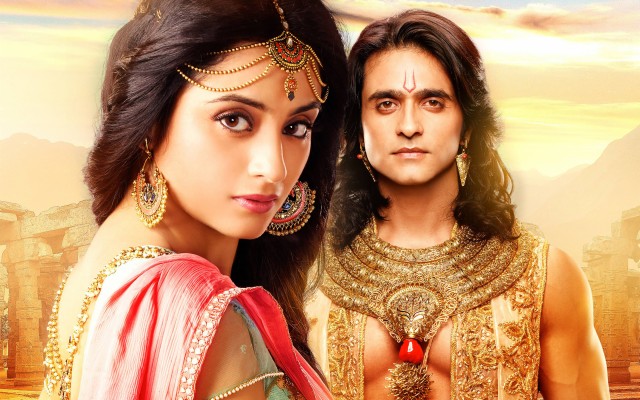 Baal Kand, Ayodhya Kaand, Aranya Kand, Kishkindh Kand, Sundar Kand, Yuddh Kand, and Uttar Kand are the seven portions of the serial's plot. Every Monday through Friday at 6 p.m., it was televised. This devotional series has a total of 92 episodes.
Ayodhya Kand
Mandodari in the Seethayanam serial informs her father Mayasura that Ravan's life is in jeopardy, but he refuses to assist. According to the series, she went with Ravan against her parents' desires when Ravan coerced her marriage. Her mother, on the other hand in Seethayanam, advises her on how to obtain the Amrita.
Mandodari's plot to immortalise Ravan is partially successful. Meanwhile, Ram, Lakshman, Bharat, and Shatrughna arrive at Ayodhya with their brides. Kaushalya, Kaikeyi, and Sumitra who were amazingly depicted by the members of the Seethayanam cast greet them.
An Aghori foretells Manthara's destiny and informs her she will be kicked out of the palace. Ravan dares the gods to stop him from conquering the world. Ravan confronts Surpanakha for marrying a demon, Vidyutjiva, who is Raavan's nemesis. Meanwhile in the Seethayanam serial, Bharat and Shatrughan are on their way to see their grandpa, Ashwapati.
Aranya Kand
Ram expresses to Sita in Seethayanam his desire to safeguard the Rishis and the people from the demons. They have spent eleven years in exile. Sugriva informs Hanuman about Ram. Hanuman informs Ram that Sugriva loves her and wishes to marry her. Bali decides to marry Sugriva off to Ram.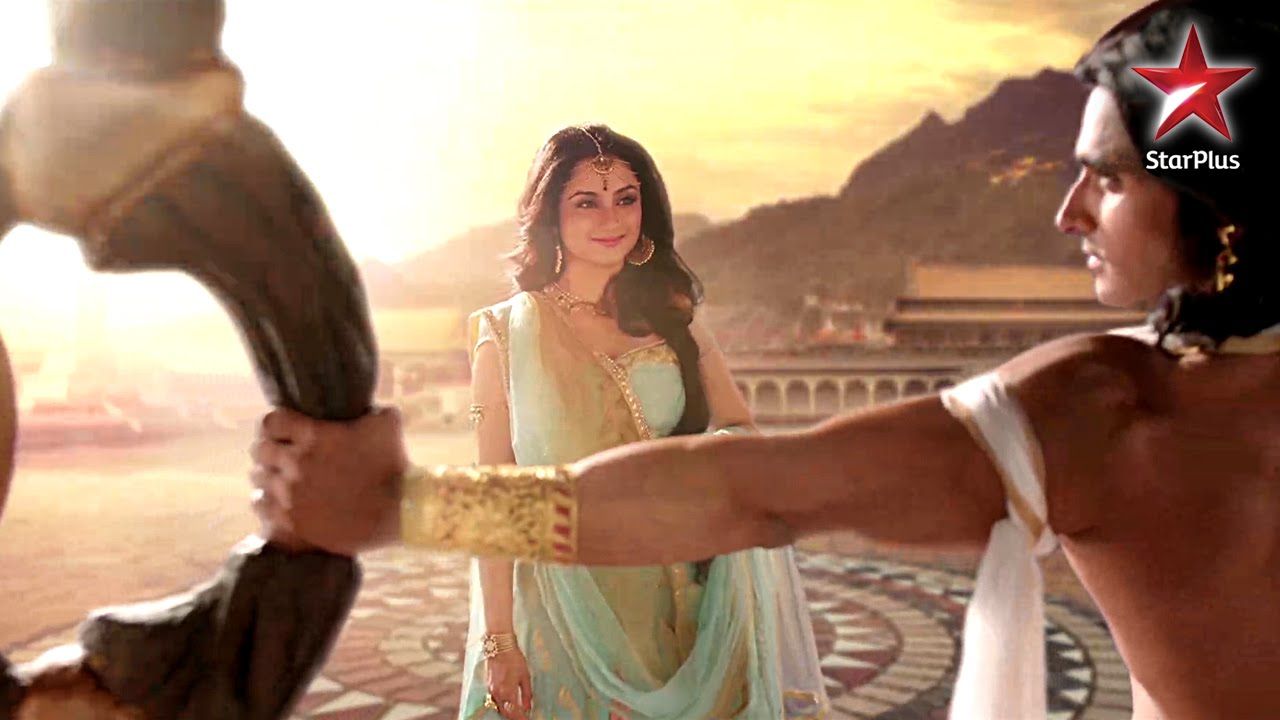 Ravan decides to send Khar and Dushan to seize control of Dandakaranya. Surpanakha whose role is played very well by the Seethayanam cast begs Ravan to let her leave to Dandakaranya. Malyavan discusses his plan to take over Kishkindha with Meghanad. Dundubi devises a scheme to assassinate Bali and Sugriva.
Dundubi disguises himself as a buffalo and fights Bali. Rishi Matang condemns Bali for interrupting his meditation. Ram kills Ravan's warriors and saves the people of Panchvati. Surpanakha falls in love with Ram.
Baal Kand
Janak is Mithila's childless king in Seethayanam. While Mithila has been under a drought for twelve years, Ram and his brothers are under the supervision of Guru Vashista. Janaka another important role as part of the Seethayanam cast constructs a golden plough and unearths a newborn girl as he begins to plough.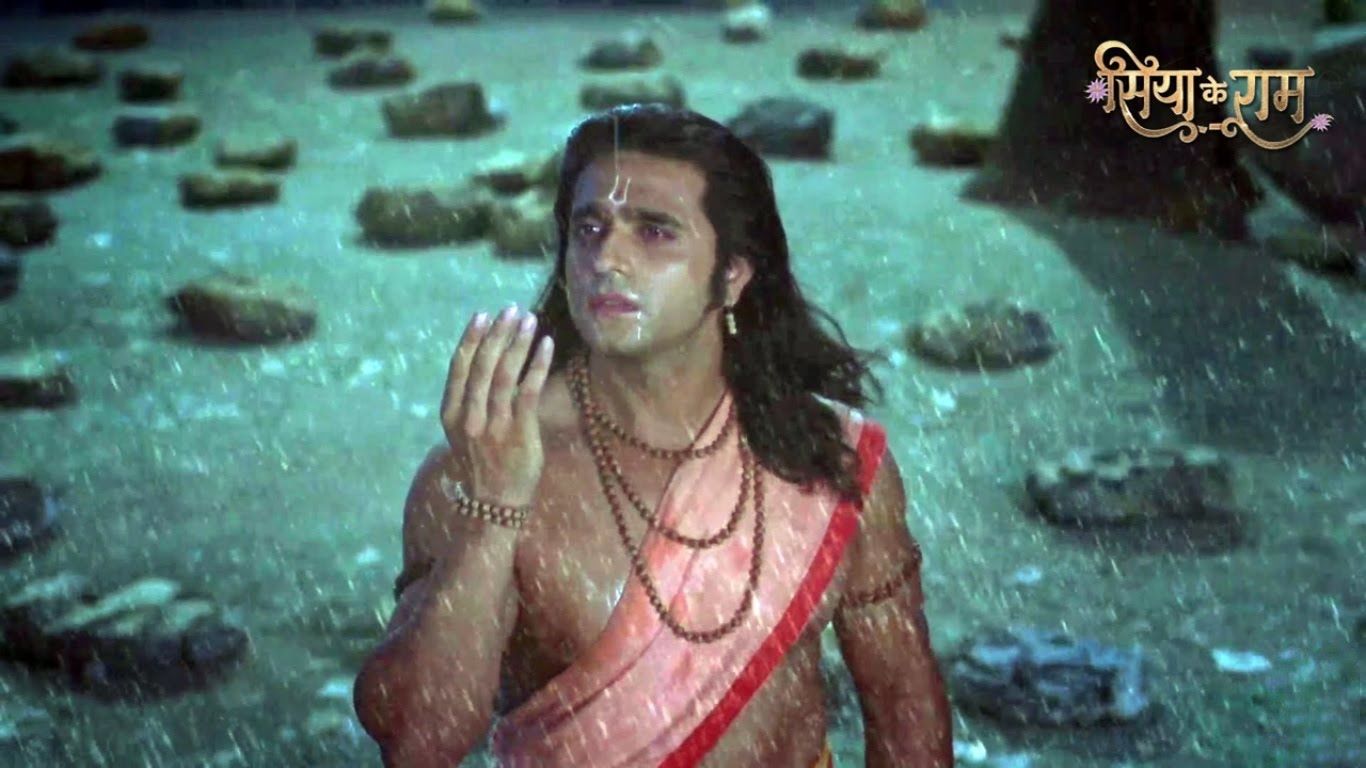 Rain begins to fall as a result of the baby's first cry. Janak wants to know if the infant has a family. He is astounded to see the infant lift the Shiv Dhanush. Rishi Yagyavalkya proposes that Janak retain the baby, so he names her Sita in the Seethayanam serial.
Kishkindh Kand
Hanuman in Seethayanam meets Ram and becomes his follower. He describes Sugriva's dilemma and his brother Bali's misbehaviour with his wife. Ram dares Bali to kill him and purge him of all his faults. He orders Sugriv to engage in a combat with Bali in order to murder him during that time.
Everything goes as expected played beautifully by the Seethayanam cast, and Ram murders Bali. Bali dies, regretting his errors. Sugriva is crowned King of Kishkindha. Angad, Bali's son, begins to follow Ram and joins the monkey army. Sugriva and Ram direct Hanuman to inquire about Sita and her well-being. He also offers him his ring as a symbol of his well-being to Sita.
Sundar Kand
Hanuman travels to Lanka and meets Sita. He also gives her Ram's ring. In Seethayanam Sita is taken aback when she learns of Ram's illness. Ravan orders his second son Akshayakumara to assault Hanuman. Mandodari is aware of Hanuman's power and worried because she does not want to lose her son.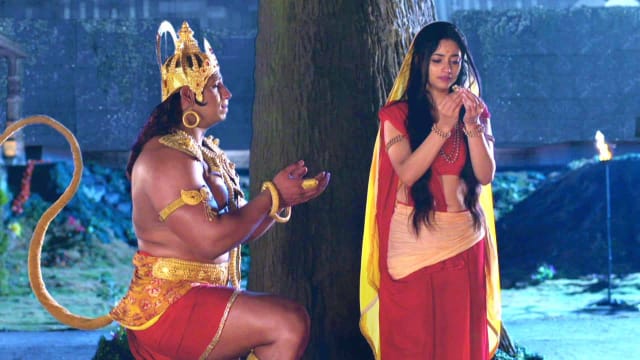 Instead in the Seethayanam serial, she wants Akshayakumara to quit Lanka. Akshay ignores his father's words and seeks to assault Hanuman. Hanuman, with his intellect and might, kills Akshayakumara. Soldiers carry his dead body to the king. Everyone is stunned to see this, and Mandodari is broken to see her deceased son. The soldiers bring Hanuman to the king in the Seethayanam serial, and Ravan chooses to punish Hanuman by executing him.
Yuddh Kand
Ram, Lakshman who were the main characters as part of the Seethayanam cast, and the monkey army arrive in Lanka, and Ram declares war on Ravan. Ravan prepares to launch an attack on the monkey army at midnight. Ravan's army attacks the monkey army as planned. Meghnadh intends to assassinate Ram and Lakshman.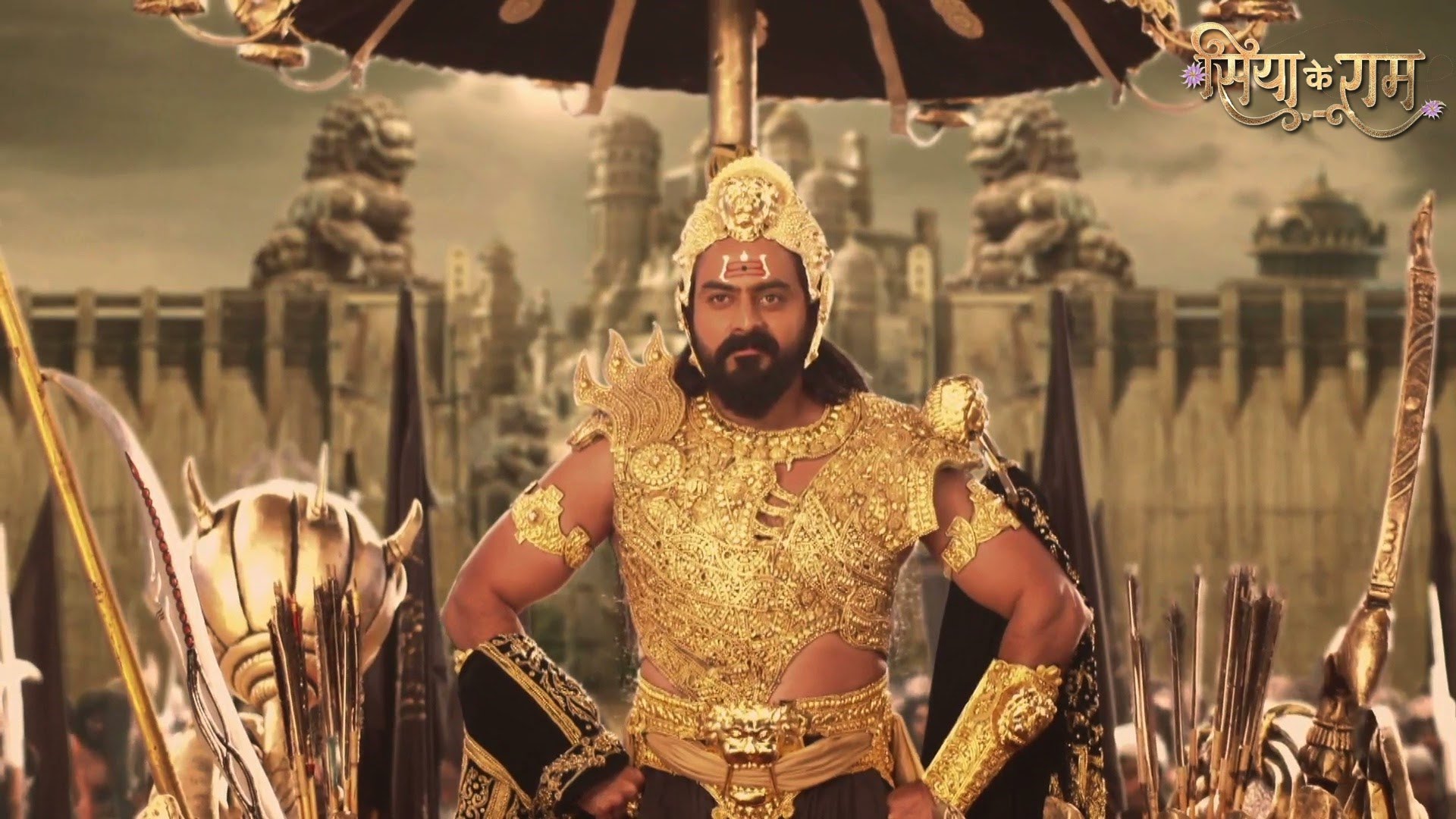 In Seethayanam he uses his illusion to fire an unseen poisonous arrow towards Ram and Lakshman. They pass out. Because it is a powerful toxin, there was no way to treat them. Ravan overjoyed that his son Meghnadh has murdered Ram and Lakshman. Sita in the Seethayanam serial is devastated to learn that Ram has died. Lord Shiva then decides to ask the King of Birds, Lord Garuda (Lord Vishnu's chariot, and hence Lord Ram's as well), to save Ram and Lakshman, which he accomplishes.
Conclusion
Seethayanam is one of India's most successful television shows. It doesn't precisely follow the Ramayana, and so I won't call it an exact iteration of the Ramayana, because the objective here is to exhibit Ramayana through Sita's perspective, which this programme achieves well.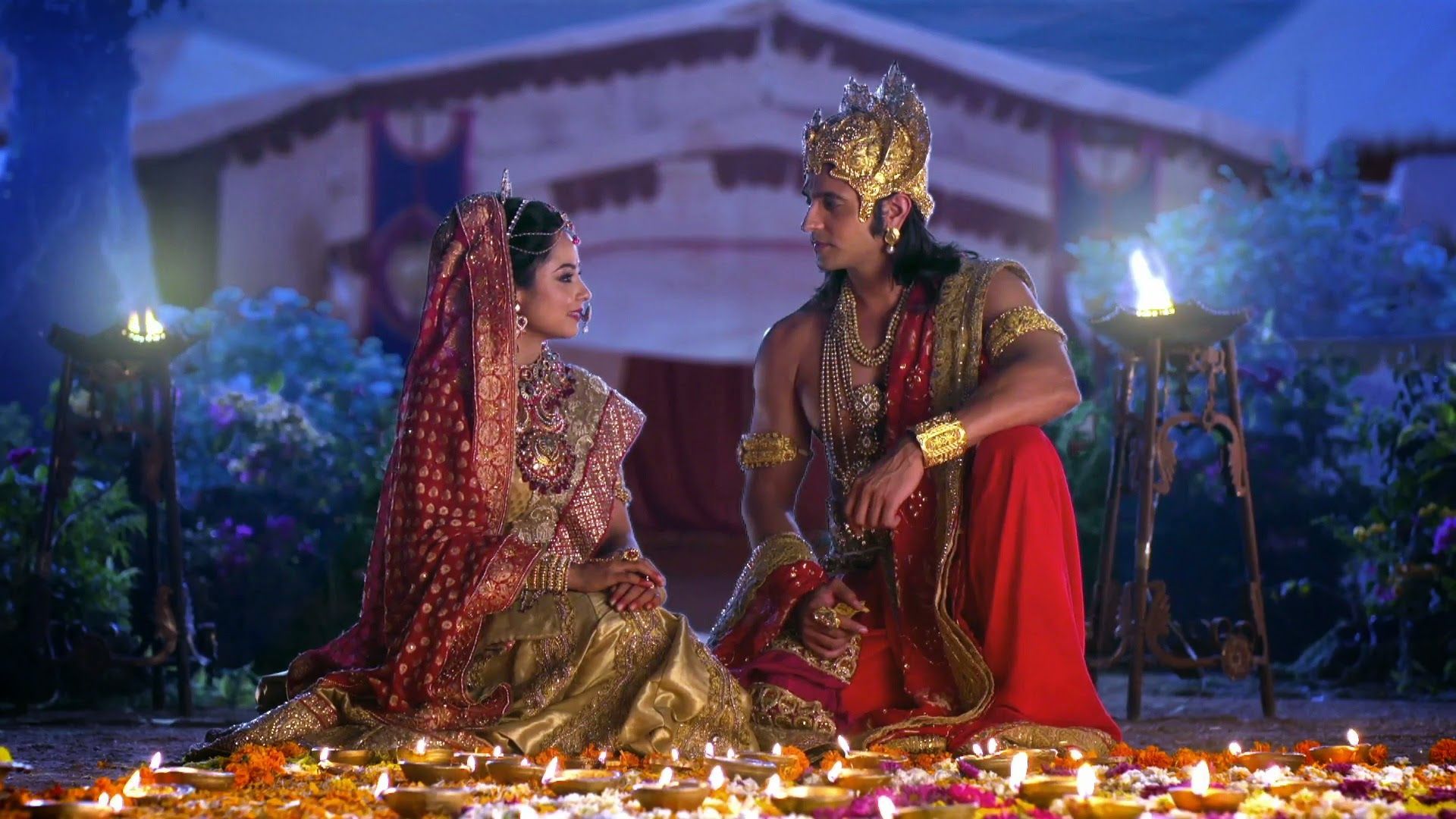 It depicts Ayodhya as a tyrannical monarchy from the start. Sita's expressions remain consistent throughout the show. Unnecessary Kaikey drama, certain things were extended far beyond their limits played truly well by the Seethayanam cast.
At the end of the day, this programme should not be used as a guide to the Ramayana. And don't compare it to Ramanand Sagar's Ramayana, which will always be the finest Ramayana iteration ever done in the Seethayanam serial.