Not just Hindi but other languages television serials are also famous among the viewers. These serials are also available on various platforms like Hotstar. One of these serials is the Pranayam serial. Pranayam Serial Hotstar is a Malayalam language T.V. show. The serial got aired on the network Asianet in HD picture quality. Pranayam TV series run from the 6th of July 2015 to the 28th of April 2017. The show used to be aired at 7:00 PM from Monday to Saturday. But, later on, the timings were changed to 6:30 PM from Monday to Friday.
Pranayam serial is said to be the remake of Star Plus show Yeh Hai Mohabbatein. The storyline of the show depicts the love story of two people belonging to two different states and cultures. The name of the pair got famous among the fans as #SharMi. Since the name of the lead characters were Sharan and Lekshmi.
This show is also created and produced by Ekta Kapoor who was the producer of the original series is Yeh Hai Mohabbatein. The sole basis of the story for both shows is Manju Kapoor's Custody. The dialogues for the Pranayam serial cast had been written by Dinesh Pallathu. Sudheesh Sankar Thulsidas was the director of this TV show. A total of 524 Pranayam serial episodes were aired on Asianet.
Pranayam serial cast:
Pranayam TV series features Srinish Aravind as Sharan G Menon and Varada Jishin as Lekshmi Viswanatha Iyer in the lead roles. They are famous as #SharMi among the fans of the show. Here are the names of the actors who have played different characters in the Pranayam serial:
Srinish Aravind as Sharan G Menon
Varada Jishin as Lekshmi Viswanatha Iyer
Naveen Arakkal as Prakash Varama

, the male antagonist in the show was Kavitha's ex.

Baby Sradha or Baby Megha Mahesh as Malavika

, nickname Malu, Sharan and Kavitha's daughter, and Lekshmi's step-daughter

Master Siddharth played the role of Manu

, Sharan and Kavitha's elder son, Malu's big brother, Lekshmi's step-son, and child antagonist

Manish Krishna as Anand

, Sharan's best friend who is also Kavitha's brother

Althara as Kavitha

, Sharan's first wife, Malu, Manu's mother, and Prakash's ex-partner. She is the main female antagonist in Pranayam serial cast.

Kottayam Rasheed as Govinda Menon

, Sharan's father

Pratheeksha G Pradeep as Aswathy Iter

, Prakash's wife, Anand's ex-fiancee, and Lekshmi & Devika's cousin sister

Adithyan Jayan as Balachandran or Bala

, Devika's husband

Jishin Mohan as Sachin Varma

, Prakash's brother

Rishi as Indu Gopan

, Simi's husband

Amrutha as Simi

, Sharan's sister

Adarsh V Nair as Karthik

, Sharan's brother

Kailas Nath as Viswanatha Iyer

, Lekshmi's father

Anuradha Krishnamoorthy as Saraswathy Viswanatha Iyer

, Lekshmi's mother in the Pranayam serial cast

Arya Sreeram as Deviak Balachandran

, Lekshmi's sister

Sabari Nath as ACP Sankar IPS
Vandana as Shaarika

, Karthik's love interest

Aishwarya as Anand's Wife
Sini Varghese as Tanuja

, Prakash's friend

Karthika Kannan as Radhika
Faizal Razi as Dr. Manoj
Fawaz Zayani as Mani or Abhimanyu Raghav

, Lekshmi's childhood friend, Sharan's business partner

Vanchiyoor Praveen Kumar as Ammavan
Pranayam Serial story:
Pranayam serial cast has brought life to the characters of Manju Kapoor's Custody.
The serial kick starts with the story of divorce and betrayal The lead of the show, Sharan had a tragic and painful past. Kavitha, Sharan's first wife had an illicit relationship with his boss, Prakash. This betrayal had turned him into a bitter man. However, he loves his daughter, Malu. Malu is also a favorite to Lekshmi who is a neighbor to the Menons. Lekshmi can never conceive and this becomes the reason that she is not getting a suitable partner. Prakash and Kavitha possess the custody of Manu.
He is the elder grandson of the Menon's. Now, both of them come up with another evil plan to hurt Sharan and plan to appeal in the court for Malu's custody too. To overcome the problem, Sharan and Lekshnmi marry each other and win Malavika's custody. Prakash comes up with another plan to take revenge on Sharan. He tries to make Sharan believe that Malu is not his biological daughter. Prakash is the center villain in the Pranayam serial cast. When Lekshmi comes to know about the same, she opts for a DNA test to cut off the doubts in Sharan's mind. After some days, Simi's husband, Indu Gopan comes to stay with the Menon's. He tries to molest Lekshmi.
But, unfortunately, the family believes in Indu's words that Lekshmi attacked him in the first place. Iyers bring Lekshmi with them to their house. However, Sharan realizes that Lekshmi was not at fault. He lays a trap and proves Lekshmi's innocence. The whole family regrets and apologizes to Lekshmi but Simi. Simi, Sharan's sister is one of the important parts of the Pranayam serial cast.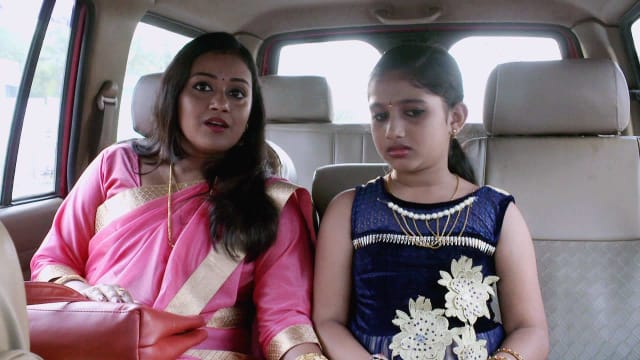 Here is a glimpse of Pranayam serial episodes:
In the meantime, Anand plans to marry Awasthy after their breakup with Awasthy because of the family. All his friends plan and finally, they get engaged amid the family drama. Manu accidently bumps the car into Lekshmi's mother leaving her in a state of severe injuries. Sharan tries his best to protect Manu when he comes to know about all this. Amid this chaos, Sharan seems to get close to Kavitha which makes Lekshmi feel dejected. But when Lekshmi learns the truth, she begs for an apology from Sharan. However, the family and the judge decide to enroll Manu in a rehabilitation center.
After so much drama, Sharan plans an outing with Lekshmi but the whole family gets involved. One day, Lekshmi's hand gets fractured and Sharan tends to her. Meanwhile, Sharam berates Prakash's brother, Sachin when he misbehaves with Lekshmi. Awasthy and Anand's wedding day has arrived and the whole family is on the ninth cloud.
But Anand's sinister drops a letter in opposition to this marriage, which spoils the big day. This shocks the Iyer family, as Anand told them that he had no one in his life. Lekshmi comes across Anaand's sister and plans to reveal the same to the family. But the girl is someone else. This brings a shock to the family when it gets revealed that Kavitha is Anand's sister.
Kavitha wanted Anand to acknowledge her as his sister to the whole world. Because Anand had abandoned her when Kavitha betrayed Sharana and stepped out with Prakash.
The storyline for the serial continues for a long time witnessing a lot of family drama, new entries, and villains.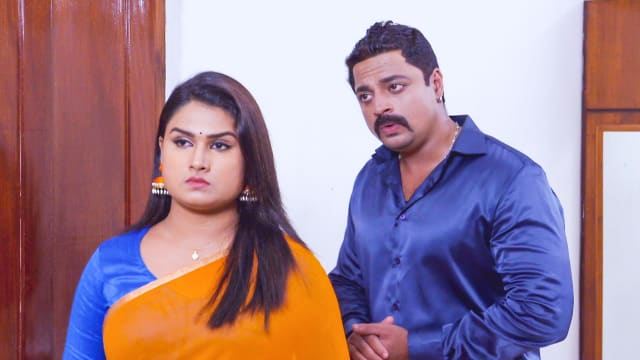 The Pranayam serial cast had been nominated for awards in various categories and won some of them. The category may be Best actor male, best actor female, best child artist, etc.
Pranayam is one of the longest-running shows on the channel.
Here is a clip from the Pranayam serial Hotstar:
 Read More Blogs on 99Chill: