Star Plus always gives us shows that are short but make a special place in our hearts. We can watch these shows again and again without any boredom. The Hotstar Kahaan Hum Kahaan Tum is one of such serials. All of us love to watch serials and movies but have we ever wondered what do the actors have to go through in their real lives trying to balance their personal lives. The actors are always judged based on their characters, not their true selves. The acting career is always demeaned. Hence, Sandip Sickand and Veena Sickand bring us a story as a TV show titled Kahaan Hum Kahaan Tum. The show explains the struggle of a TV actress during her working hours and how people judge her based on her work. The show has romance along with some comedy and some spice of the same typical drama. The storyline for this unique concept has been given by Virendra Sahane. Sameer Kulkarni is the director of the show.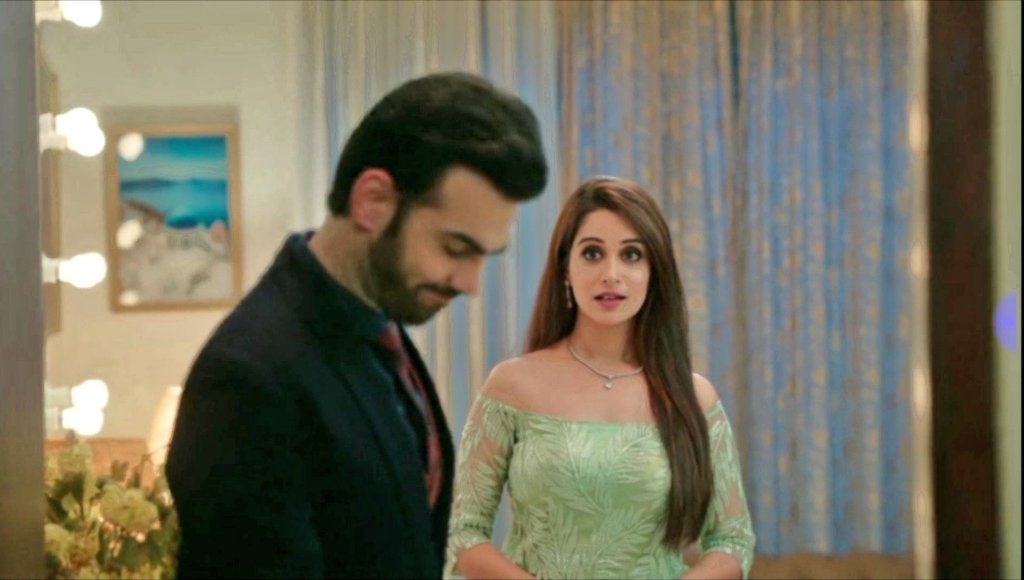 Kahaan Hum Kahaan Tum cast features Deepika Kakkar and Karan V Grover in the lead roles. The show was quite short with only 198 episodes. Kahaan Hum Kahaan Tum got aired on Star Plus from the 17th of June 2019 and the 14th of March 2020. The makers did not stretch the Kahaan Hum Kahaan Tum future story.
Kahaan Hum Kahaan Tum cast:
Karan Grover

as Dr. Rohit Sippy, a heart surgeon

Dipika Kakkar

as Sonakshi Rastogi, a TV actress

Mohini Kewalramani

as Sukhmini Sippy, Rohit's Grandmother

Ashish Nayyar

as Dr. Naren Sippy, a Gynaecologist, and Rohit's father

Shalini Kapoor

as Veena Sippy, Rohit's Mother

Anahita Jahanbaksh

as Suman Rastogi, Sonakshi's mother

Kishwer Merchant

as Dr, Nishi Sippy, a Cosmetologist, and Naren's sister

Wasim Mushtaq

as Yash Kapoor, Nishi's Husband, and Marketing head at Sukhmini Sippy Hospital

Vicky Thawani

as Akash Sippy, a Restauranter and Naren's younger brother

Mishti Tyagi

as Deepa Wadhwani, a lawyer and Akash's girlfriend

Abhishek Malik

as Rohan Sippy, a Builder and Rohit's younger brother

Dhwani Shah

as Tanya Sippy, a jewelry designer, and Rohan's wife

Paras Zutshi

as Ajit Sippy, Rohit and Rohan's younger brother

Alice Kaushik

as Praniti aka Pari Rastogi, Sonakshi's younger sister, and a model

Pravisht Mishra

as Dr. Pulkit Rastogi, Sonakshi, and Pari's younger brother

Kashish Rai

as Pooja Sippy, Nishi and Yash's adoptive daughter, and a model

Farnaz Shetty

as Raima Sengupta, Rohit's ex-girlfriend

Romil Chaudhary

as Karan Khanna, Sonakshi's ex-boyfriend

Hemaakshi Ujjain

as Netra Singh, Sonakshi's show's producer

Deepak Singh Sandhu

as Sumit Khanna, Sonakshi's co-star

Vineet Kumar Chaudhary

as Mahesh Yadav, Sonakshi's stalker

Sangeeta Adhikary

as Vimmi, Sippy family's household

Parmeshwar Shah

as Hari, Sippy family's household

Saba Khan

as Muniya, Rastogis' househelp

Subodh Gupta

as Ravi, Rohit's driver

Manisha Soni as Sumit

, Sonakshi's hairstylist, and Ravi's girlfriend

Atul Singh as Shankar,

Sonakshi's driver

Sanket Walia

as Ashish Mhatre, a politician

Garima Verma

as Tapasya Udyavar, a reporter
Here are some additional characters in the Kahaan Hum Kahaan Tum cast:
Tulsi Fernandes and Simmi Bhushan

are Nurses at Sippy Hospital

Dr. Dimpy Rai and Dr. Vishal

as Doctors at Sippy Hospital

Preeti

, a small girl who is Rohit's patient and Sonakshi's fan
A few of these characters are not in the Kahaan Hum Kahaan Tum future story after 4 months of a leap.
Kahaan Hum Kahaan Tum cast has been a very good cast to portray the characters as needed. The house helps of both the families have a great role in the love story of the couple.
Kahaan Hum Kahaan Tum story:
Kahaan Hum Kahaan Tum cast has been excellent be it dialogue delivery, expressions, or other things.
The story of the show revolves around an actress and a doctor.
How difficult is it for an actress to maintain her dignity in people's eyes? How do both of them manage to spend time with each other despite being in such busy professions?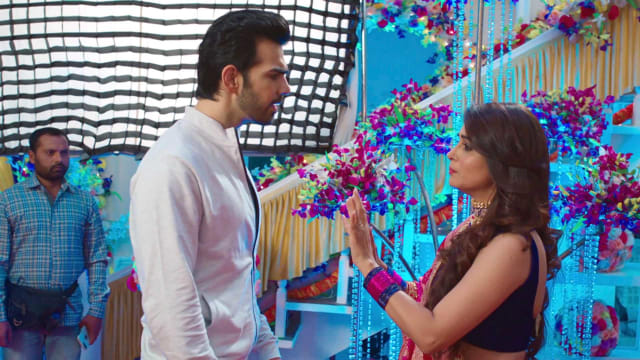 The pilot episode of the show kickstart with Sonakshi's entry into the show. She is a very kind-hearted girl who believes in love. On the contrary, there is Dr. Rohit Sippy who is a practical guy who hates TV serials and actors. However, Kahaan Hum Kahaan Tum future story has something else for the leads.
However, both of them have been through a tragic past that still haunts them. They are poles apart but destiny has some other plans for them. Rohit and Sonakshi come across each other, argue, and express their thoughts to each other. Slowly, they somehow come closer and become good friends.
Rohit makes a fake proposal to Sonakshi and requests her to fake a relationship with him to satisfy his family. Sonakshi agrees and plays along. However, amid this pretense, she develops feelings for Rohit. But Rohit denies his feelings for Sonakshi. But, later on, he recognizes his feelings for Sonakshi and tells the three magical words to Sonakshi.
Here the Kahaan Hum Kahaan Tum future story takes an interesting turn when there is an addition to the Kahaan Hum Kahaan Tum cast in the name of Raima and her mother.
Just when the duo starts their relationship, Raima wakes up from a state of coma after four years. This creates differences between Rohit and Sonakshi which get resolved later. Here the Kahaan Hum Kahaan Tum future story takes a turn when Sonakshi's stalker and possessive fan, Mahesh enters into the picture. He stalks her and even invades the Sippy mansion during Sonakshi and Rohit's engagement.
Mahesh lays a trap and kidnaps Sonakshi on her wedding day. Sonakshi escapes and manages to reach the Mandap. Rohit and Sonakshi have a dramatic wedding.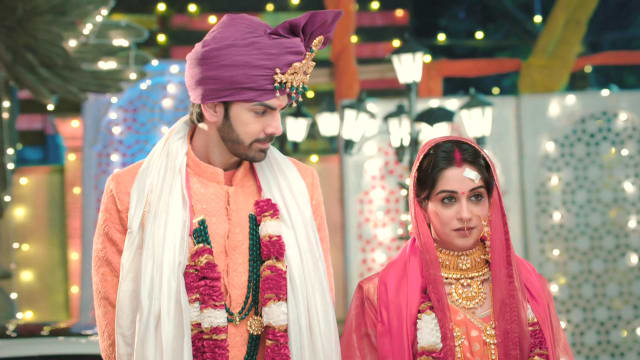 The viewers are now shocked by the revelation that Pooja is adopted. Unable to digest the truth, Pooja attempts suicide and the blame comes on Sonakshi. But she recovers.
On the other hand, Rohan gets involved with Pari while his wife, Tanya is pregnant. Pulkit joins Rohit as an intern at Sukhmini Sippy Hospital.
Rohit discloses to Sonakshi that Pooja is Naren's daughter from another woman and only Nishi and YK are aware of the same. Somehow, Suman comes across this truth and discloses the same in front of Veena. Naren plans to give away all his assets and property in the name of Pooja and Veena. But, Nishi wants all the property. She tries to murder Naren and blames Sonakshi. Tanya suffers a miscarriage and Pari conceives with Rohan's child. Rohit comes across Nishi's true colors but can't do anything because Nishi blackmails him in the name of Naren. Left with no choice, Rohit agrees to divorce Sonakshi on inappropriate grounds. He does so to make Sonakshi hate him and make her safe. Ajit knows everything but is helpless. Here the Kahaan Hum Kahaan Tum future story leaps for about 4 months.
Kahaan Hum Kahaan Tum story after 4 months:
The Kahaan Hum Kahaan Tum cast is still the same but Kahaan Hum Kahaan Tum future story twists a little.
Sonakshi has no work as an actress and has no money to bail her mother out of jail. Rohit has detached himself from the family members and remembers his and Sonakshi's sweet moments. Pari has not disclosed to the family that she is pregnant with Rohan's child. Naren is in a wheelchair and can't speak but listen. Pari plans to get into Rohan's life with the help of her pregnancy but Sonakshi tries to bring her to the right path. Amid this chaos, a viral outbreak affects the Kahaan Hum Kahaan Tum cast and Rohit catches the infection. Sonakshi seems to be resistant to the viral strain. The hospital staff uses Sonakshi's blood antibodies to develop an antidote. All the patients are injected with the antidote but Rohit. Nishi plots to let Rohit die but Sonakshi comes to his rescue and saves Rohit's life.
Now, one can easily predict the Kahaan Hum Kahaan Tum future story that Nishi will be exposed to further.
Sonakshi and Rohit join forces to expose Nishi's true colors. Pooja too joins them and they succeed. Nishi gets arrested and Veena disowns Rohan. The family unites and Sonakshi gets an acting offer making it cherry on the cake.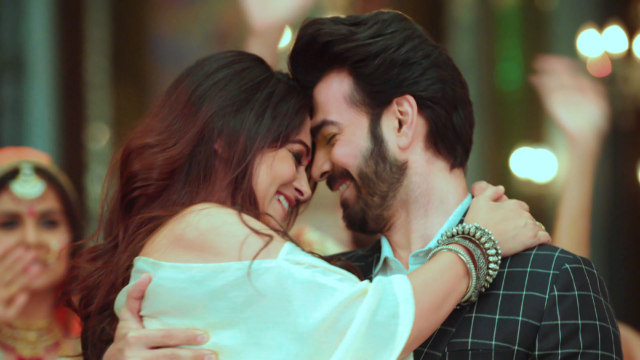 The Hotstar Kahaan Hum Kahaan Tum ends here.
Here is a link for the trailer of the show:
Read More Blogs on 99Chill: